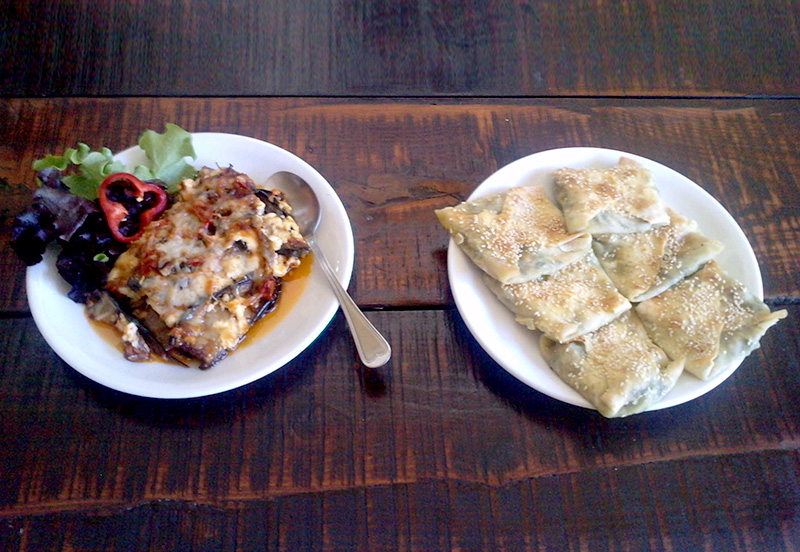 TRADITIONAL SPECIALITIES
Tο Faragi | Traditional Cretan Tavern

At our traditional tavern "Tο Faragi" you can enjoy daily a variety of local recipes, appetizers, dishes of the day, as well as cooked food that we cook with care and taste.
All the meals you will taste at our tavern are local, all on the grill. Rich flavors accompanied by seasonal salads offer you an unforgettable enjoyable dining experience.
---
Some of the specialties we serve are:
---

chicken broth

boureki

split peas

kaltsounia

simmered or sauted greens

beand in tomato sause

lamb in the oven

lamb tsigariasto

rabbit stew

rabbit with oregano

pork with celery

snails in tomato sause

snails boubouristi

stuffed vegetables

dolmadakia

mousaka

staka

stuffed aubergine with cheese mix

seftalia

traditional sausage

apaki

Our tavern draws and supports the qualities of Cretan products, bringing them through its kitchen,
flavors and aromas, but above all Cretan tradition and hospitality.